Date of birth
17th January, 1988
Place of birth
Toulouse, France
Mike di Meglio was one of 18 riders who starred in the pioneering FIM Enel MotoE World Cup. The Frenchman faced this new challenge after a long and successful career in the MotoGP World Championship.
He made his debut in the 125cc class in 2003 where he spent six seasons. He rode Honda, Aprilia and Derbi machinery and it was the latter on which he became 125cc World Champion in 2008.
The following year he rode a 250cc Aprilia and finished eighth overall.
He stayed in the intermediate category in 2010 when it switched from 250cc two-strokes to four-stroke 600cc power in 2010 and spent four seasons in Moto2 before switching to MotoGP in 2014 with Avintia.
In 2015, he remained with the same team but on different machinery and he campaigned that season on board a Ducati in what would be his last season in the top class.
His took up a MotoGP test riding role during 2016, 2017 and 2018 and he also continued racing in the World Endurance Championship winning. A notable success was victory in the 2017 running of the prestigious Bol d'Or. In 2019, he combined his participation in the FIM Enel MotoE World Cup, where he finished fifth with two podiums and one victory, with another challenge in the FIM Endurance World Championship. In 2020, the Frenchman will compete for glory in both series again.
The second season for Team Estrella Galicia 0,0 Marc VDS and Mike Di Meglio in the FIM Enel MotoE World Cup was one in which his talent and experience came to the fore once again.
The French rider achieved two valuable podiums in the last two races of the year at his home round in Le Mans and that stunning conclusion to 2020 saw him claim an excellent fourth position in the general classification.
Performance in MotoE
First MotoE Race
2019 Germany
First MotoE Podium
2019 Germany
First MotoE Victory
2019 Austria
Podiums
2
Victories
1
Poles Positions
1
"Stay focused"
In our profession we are always on a thread and it is easy to make a mistake.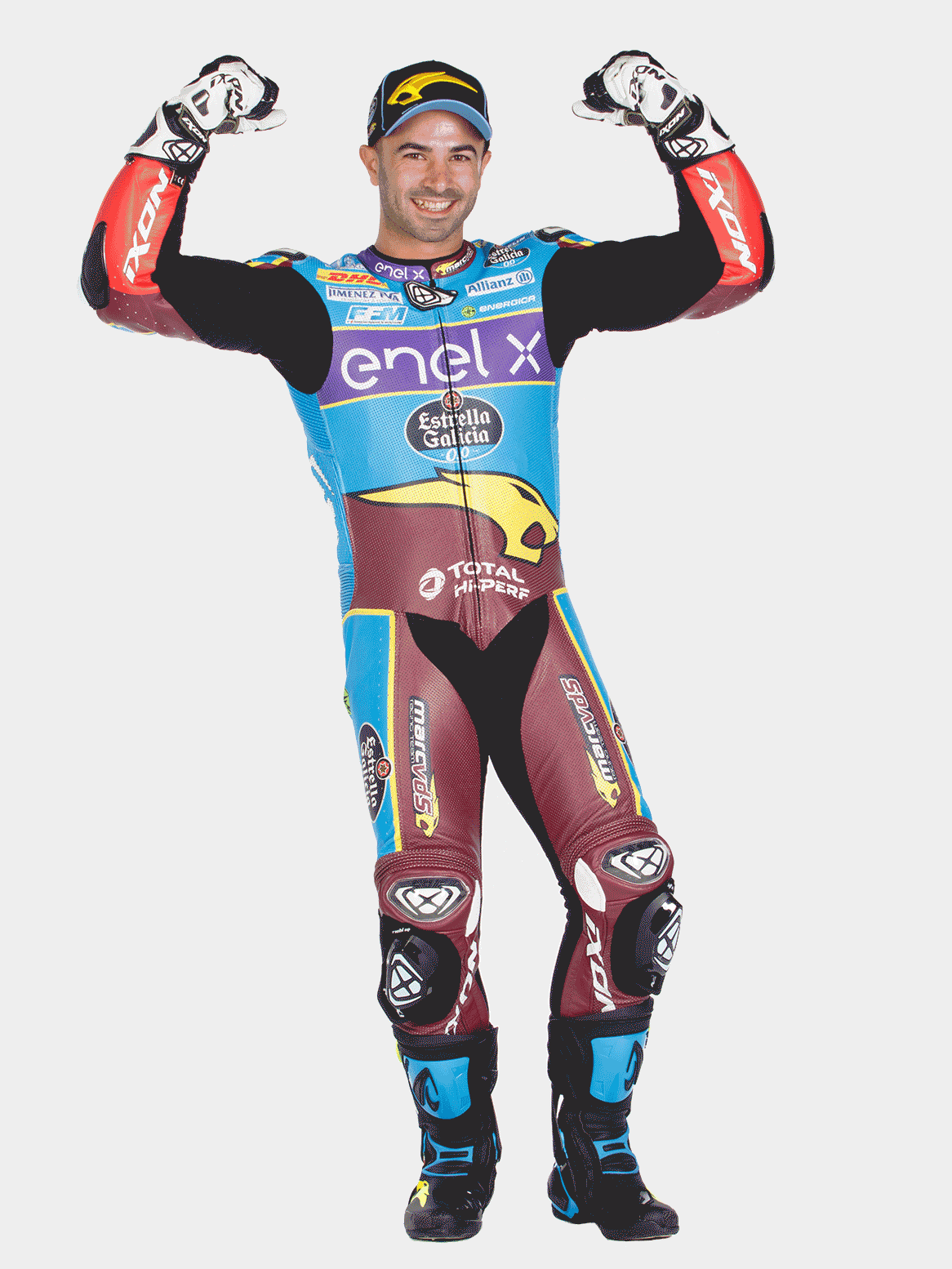 Max Biaggi and Loris Capirossi because one was very clean and the other attacked very well.
I love turn one at Phillip Island.
The Australia 125cc race in 2008 when I was crowned World Champion.
I always warm up the same way.
To stay all season in the top three in MotoE and fight for the title in the FIM Endurance World Championship.