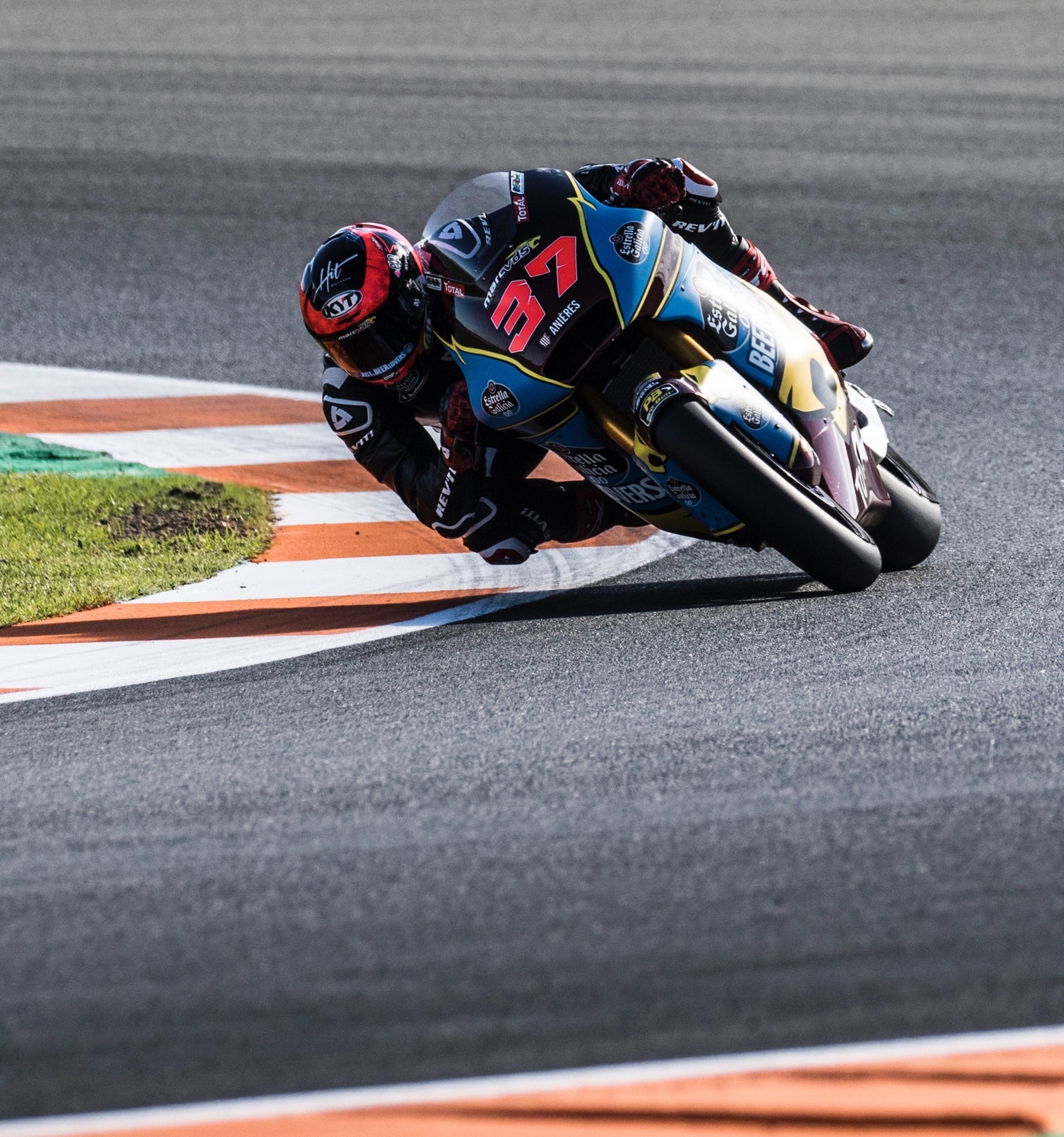 MarcVDS Team, its branch offices and related affiliates (jointly and separately referred to as "MarcVDS Team") will handle your personal information with great care, because we respect the privacy of our customers and visitors of our Sites. This Privacy Policy, sets forth the privacy policy of MarcVDS Team pertaining to (the password protected areas of) all related corporate Sites of the affiliates of MarcVDS Team, which are linked to any of the Sites (collectively the "Sites" and separately: the "Site").
In relation to the processing of your Personal Data by MarcVDS Team and/or any its branch offices under the applicable data protection law, MarcVDS Team shall act as the data controller. Any questions, complaints or requests in respect of the data processing activities performed by MarcVDS Team and/or any its branch offices may be directed to MarcVDS Team Please find the contact details of MarcVDS Team on the Site(s ).
Applicable law
By entering this Site you acknowledge and agree that your license to enter and use this Site will be construed and evaluated according to the laws of Belgium. You agree that any disputes in connection with the use of this Site shall be resolved in court of competent jurisdiction in Belgium (principle place of business of MarcVDS Team). If you use this Site from another country you are responsible for compliance with any and all applicable local laws. In addition, this Legal Statement shall neither exclude nor limit any of your mandatory rights provided to you by the applicable law in accordance with the application of the international conflict of law provisions. MarcVDS Team makes no representation that the materials contained within this Site is appropriate for all countries around the world.
MarcVDS Team publishes information on its Site as a convenience to its visitors. Except for those Site where products may be purchased, MarcVDS Team product information is provided for informational purposes only. Information of and references to individual persons, whether employee or otherwise employed by or related to MarcVDS Team, are meant for informational purposes only. By no means can/shall individuals and/or their statements on the Site be linked to specific product or services responsibilities and/or liabilities of MarcVDS Team, neither on personal nor on corporate level. Published statements and profiles are personal and cannot be referred to for any warranty or liability purposes, at law and otherwise.
While MarcVDS Team attempts to provide accurate and timely information, there may be inadvertent technical or factual inaccuracies and typographical errors. MarcVDS Team reserves the right to make corrections and changes to the Site at any time without notice. The MarcVDS Team products described in its Site may not be available in your region. MarcVDS Team shall endeavour that the information in the Site is appropriate to your region. Although MarcVDS Team has made every effort to display the products and their colours as accurately as possible, the displayed products and colours of the products will also depend upon the equipment of the user and MarcVDS Team cannot guarantee that the user's equipment will display an accurate representation of the actual products and their colours. It is possible that some software that may be downloaded from the Site is subject to government export control or other restrictions. By visiting and using our Site, you acknowledge these restrictions and agree that you are subject to them.
Visitors assume all responsibility and risk with respect to their use of the Site. All information contained on the Site is provided to you "as is" and MarcVDS Team disclaims all warranties, representations and endorsements, express or implied, with regard to information accessed from or via the Site, including but not limited to all express and implied warranties, such as warranty of title, merchantability, non-infringement and fitness for a particular purpose, insofar as is allowed under the applicable jurisdiction. MarcVDS Team does not warrant that the Site is free of computer viruses, bugs or other harmful components. MarcVDS Team does not warrant that the functions contained in the material will be uninterrupted or error-free or that errors will be detected or corrected. MarcVDS Team does not assume any liability or responsibility for the accuracy, completeness, reliability or usefulness of the information disclosed or accessed through the Site. MarcVDS Team does not have any duty to update its Site or modify their content or code, and MarcVDS Team shall not be liable for its failure to update such information. It is your responsibility to verify any information contained in the Site before relying upon it.
In no event shall MarcVDS Team be liable for any damages of whatever kind resulting from whatever cause, including but not limited to loss of use, loss of profits, loss of data, or any other type of damage, tangible or intangible in nature, whether in an action under contract, tort or otherwise, arising out of or in any way relating to the use or performance of the information on, or accessed through, MarcVDS Team's Site. The limitations of liability referred to in this Legal Statement will not apply insofar the loss or damage results from willful misconduct or gross negligence on the part of MarcVDS Team.
MarcVDS Team reserves the right to withdraw access to the Site or to revise the services and products described in the Site at any time without notice. All offers and other statements by MarcVDS Team are non-binding, unless MarcVDS Team expressly indicates otherwise in writing.
You may withdraw from a transaction related to products or services which you purchased online from this Site, within 7 working days from the date of the receipt of the product or from the date of the transaction of the service in question, in accordance with the applicable statutory rules with respect to distance contracts.
MarcVDS Team may at any time revise the terms and conditions contained in this Legal Statement by updating this posting. You are bound by any revisions and should periodically visit this page to review the current terms and conditions, which apply to your use of the Site. Continued use of this Site after any such changes shall constitute your consent to such changes. The invalidity of any term, condition or provision of this Legal Statement shall not affect the enforceability of those portions of the Legal Statement deemed enforceable by applicable courts of law.
Although this Site may be linked to other Site, MarcVDS Team is not, directly or indirectly, implying any approval, association, sponsorship, endorsement or affiliation with the linked Site, unless specifically stated therein. By entering this Site you acknowledge and agree that MarcVDS Team has not reviewed all Site linked to this Site and is not responsible for the content of any off-Site pages or any other Site linked to this Site. Your linking to any other off-Site pages or other Site is at your own risk.
If you respond to MarcVDS Team via e-mail, surveys, forums, registration, or any other communication medium, with any information, including but not limited to feedback, data, questions, comments, suggestions, or the like, but excepting your personal data, such information shall not be deemed confidential. By sending us any information, you grant to MarcVDS Team an irrevocable, worldwide, perpetual and transferable right to use these submissions without any limitations for any purposes, which MarcVDS Team considers necessary. MarcVDS Team will not be liable for any use or disclosure of such information. MarcVDS Team will not have any obligation to keep such information confidential and will be free to reproduce, use, disclose and distribute the information to others without limitation. MarcVDS Team will be free to use any ideas, concepts, know-how or techniques contained in such information for any purpose whatsoever, including but not limited to developing, manufacturing and marketing products, which incorporate or otherwise rely upon such information. MarcVDS Team welcomes your comments and suggestions on its Site and products, but MarcVDS Team does not seek to solicit any confidential or proprietary ideas, suggestions, materials or other information relating to developing, designing, redesigning, modifying, manufacturing or marketing its products or any new products. By submitting information, you warrant that MarcVDS Team may publish such information, use it as part of its operations, and incorporate its concepts in MarcVDS Team products or for any other purposes, which MarcVDS Team considers necessary, without liability.
Where it may exist, you will not use the interactive sections of the Site, for instance forums, clubs, surveys, e-mailing and the like, to post any material which is knowingly false and/or defamatory, inaccurate, abusive, vulgar, hateful, harassing, obscene, profane, sexually oriented, threatening, invasive of a person's privacy, or otherwise violate any law. MarcVDS Team does not have editorial control over the submission of any content to interactive sections of the Site. All information, including the publication of pictures and or articles, is submitted at your sole risk and responsibility. MarcVDS Team is not responsible or liable for damages or other adverse consequences caused by the use of the submissions in any form or manner.
Privacy Policy
We at MarcVDS Team ("MarcVDS Team") will handle your personal information with great care, because we respect the privacy of the visitors of our Site. This Privacy Policy, sets forth the privacy policy of MarcVDS Team pertaining to all related corporate Site of the affiliates of MarcVDS Team, which are linked to any of the Site.
By accessing and using any of these Site, you are also expressly agreeing to the terms set forth in this Privacy Policy. If you do not agree with any term of this Privacy Policy, please do not use any of the Site or provide us with Personal Data. Certain services may be conditioned on the provision of your Personal Data.