Place of birth
Uccle, Belgium
Date of birth
5th March 1987
Hobbies
Motorsport and soccer
I have always been a motorsport lover. In 2012, I had a motorbike accident on the road and I was finally discharged after seven long months of treatment in hospital.
In 2016, I discovered that it was possible to adapt motorcycles for people with disabilities and to ride on a circuit. So finally, in 2017, I decided to buy a motorbike and to start this unbelievable adventure!
Thanks to the Garage Flybike, which equipped my motorbike, and its partners, I finished the first season in the PMR Cup (French championship) in third position. I only lost the title in the last race following a quite big crash.
In 2018, I met the Marc VDS Racing Team who agreed to sponsor me. Since that stage I have been part of this huge team with which I am improving my riding style, getting good results, and making my dream come true! I couldn't stand being in my chair without doing anything and I had nothing but dark thoughts in my head. That's why I can't thank all the people who help me and support me daily in this amazing adventure.
MEDAL WINNERS
2017
3rd PMR Cup (French Championship)
2018
2nd PMR Cup (French Championship)
4th in the International Bridgestone Handy Race
2019
2nd PMR Cup (French Championship)
4th in the International Bridgestone Handy Race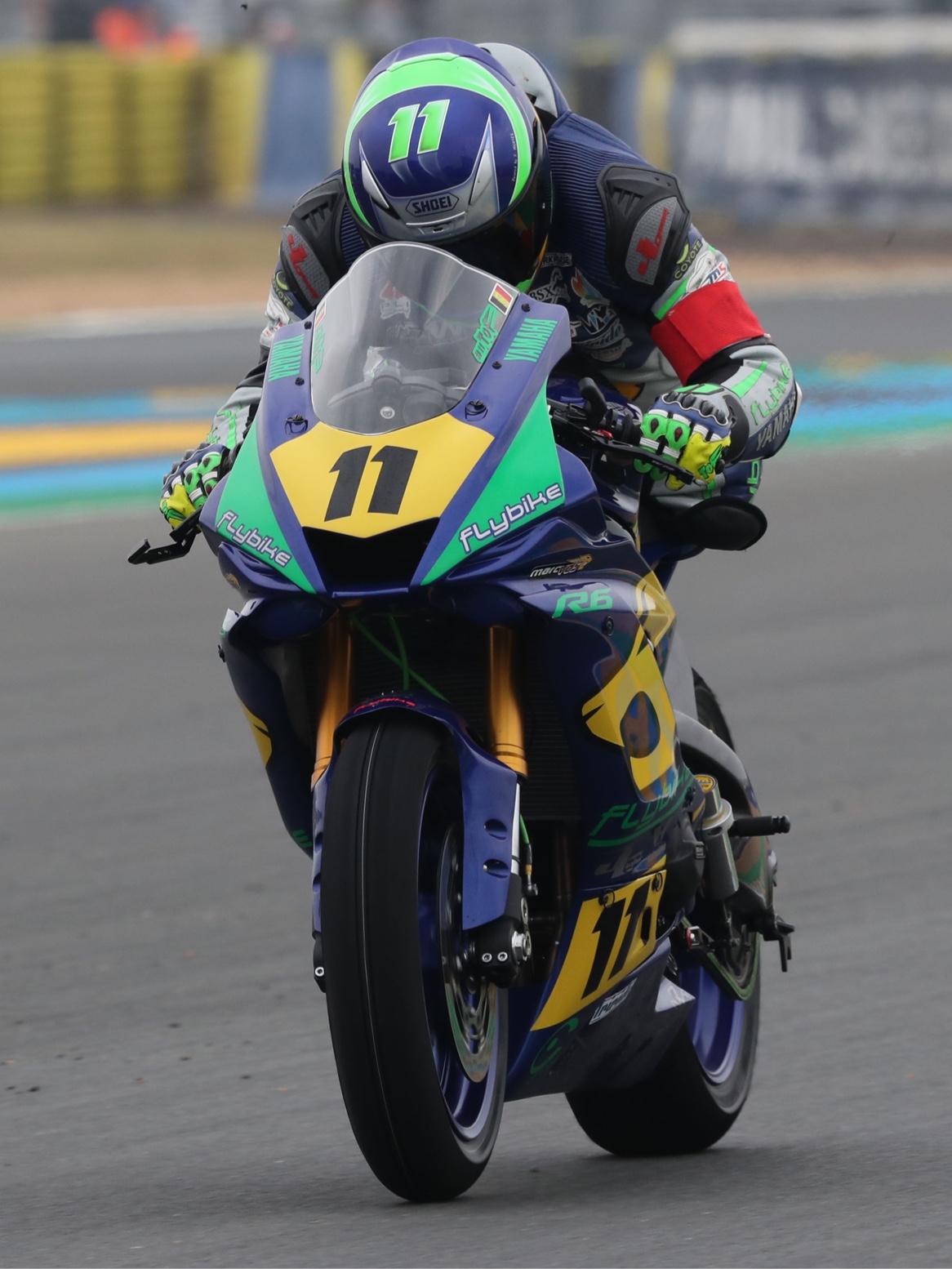 I prefer right corners as they are easier for me.
Valentino Rossi because of his talent and successes.
Le Mans as it's the race that has been the most special for me. Being able to race in front of the world best riders was really amazing!
Ales in 2017 as I reached my first podium and Le Mans 2017 because it was an especially emotional moment.
To be on the podium in the PMR Cup again and in the top five of the International Bridgestone Handy Race.
A good bike and an amazing team which always supports me.