"I want to take profit of good and new opportunities coming in 2021"
Immense mental strength and willingness to overcome adversity characterised the first season in Team Estrella Galicia 0,0 Marc VDS for highly rated Spaniard Augusto Fernandez.
A right arm pump issue and late season fracture to his left foot meant it was a difficult campaign for Fernandez. Fernandez though kept fully motivated and determined to improve throughout the 15-round season and in this special interview, the 23-year-old talks about the experiences of the past season and his optimism for a strong 2021.
How would you describe the 2020 season?
"It has been a hard and difficult season in which I did not expect to suffer so much. After how 2019 had gone, I had very high expectations. We worked a lot but there was always something missing. Often it was very little, but it ended up being noticeable in the final result."
Why you think it was such a difficult season?
"I don't know. Since the first pre-season test, we were looking for that click that would allow me to feel as comfortable as the previous season. I dragged that lack of confidence in the bike with me all year and that makes you lose those two tenths per lap that separates you from fighting for the top five to winning races."
How much was the front tyre change a contributing factor?
"The front tyre change affected my performance, but it wasn't the only thing. I was surprised that it cost me because when the rear tyre was changed last year, I adapted very quickly. But with the front this year, I suffered from the first moment. However, I do not want to use this as an excuse because it was the same for everybody and at no time of the year have I been able to win. We've always lacked one little thing or another. So, it has not been only the tyres, there have been more things as well."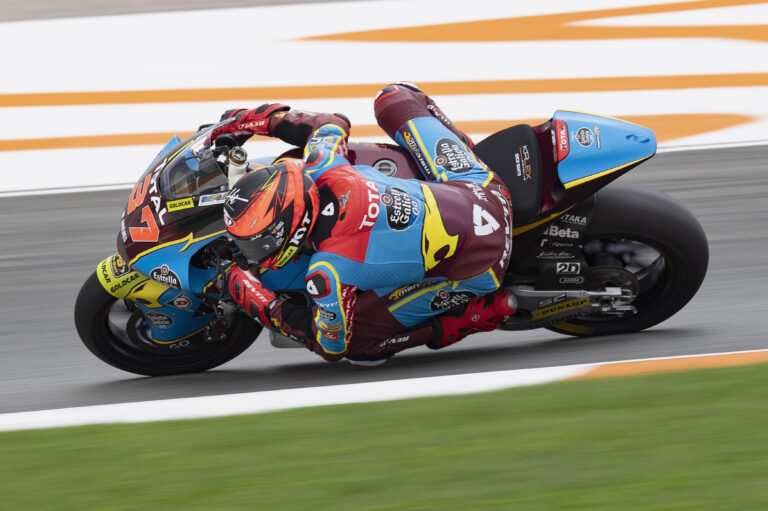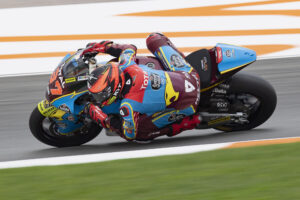 What do you take away from 2020?
"Mentally I have gained strength. There have been very difficult moments that I've overcome thanks to the support of the team and my environment. It has been a good test because even when we thought we were at a point where things couldn't get worse then they did. Not having thrown in the towel and having arrived in Portimao fighting at the front has strengthened us and shown that all suffering finds its reward. I am convinced that if things go well for us in the future, it will be partly because of things we have learned this season."
You have a tattoo that says, 'We don't grow up from easy victories but from great defeats.' That seems to reflect your thoughts at the end of 2020 doesn't it?
"I have repeated this phrase to myself many times throughout the season because it also reminded me of the moment when I first got it. It was when I had to return to the CEV after doing half a season in the World Championship in 2017. At that time, I almost left motorcycling. But I was confident in myself and I kept going and at the end I was able to return to the World Championship and go the way I am doing. You don't have to give up, you have to keep on fighting to be ready to take advantage of the opportunity when it appears. In that sense I am happy because, although it has not been a good year, we have all given our all and now I want to take profit of good and new opportunities coming in 2021."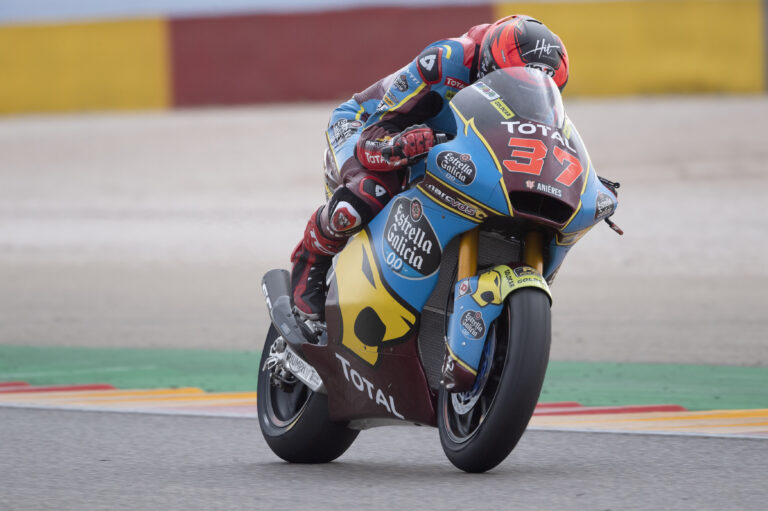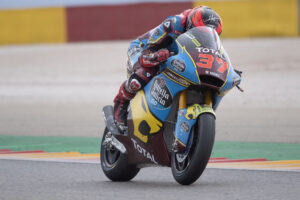 What's been the most difficult aspect of the season and what did you enjoy the most this season?
"I have had a terrible time with not winning. Not winning for a whole year is hard. I think it only happened to me in 2017. We riders like to win. Every hour of training that we do has the goal of winning and not getting it weighs a lot on my mind. But I have enjoyed moments in the form of good laps, good training and that's what pushed me to keep working and fighting."
How do you face the new season?
"With a lot of desire to make a reset, eager not to repeat the mistakes of last year, apply the lessons learned and give it all on the track."
And the objectives for 2021?
"The first objective will be to quickly recover good sensations. That means doing a good job in pre-season to arrive in Qatar with a solid base and without doubts. I really want to be competitive again, to win races and to fight for the World Championship. That's my plan for 2021."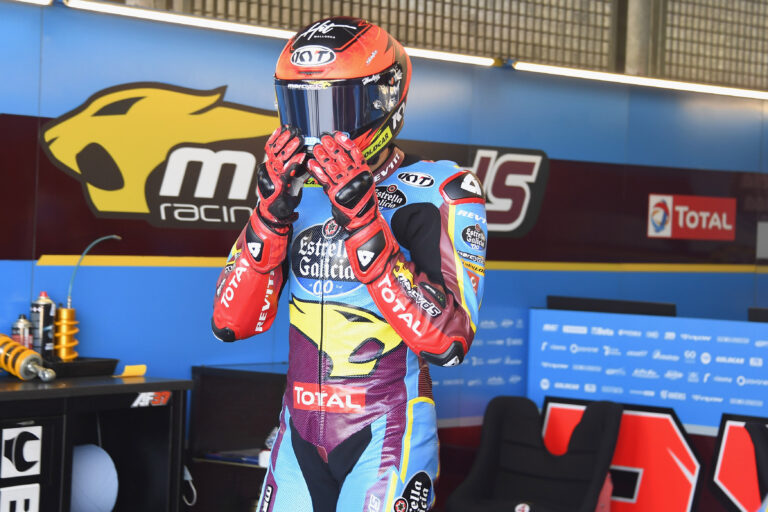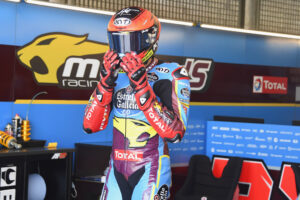 How have you planned your winter preparation?
"I plan to continue with the same training routine that I have followed every year with resistance work, cardio, gym and motocross but with the aim of losing some weight. This year I have gained weight without changing my diet or gaining muscle in the gym. Being tall, and despite being thin, sometimes I find it hard to stay on the perfect line between weight and strength. "
This year, Lucio Nicastro will be your new crew chief, so how has the start of your relationship been?
"Very good. The rider is the one who works on the track, but the work done with the crew chief is essential to achieve a good performance. The communication, the way of working, the connection between rider and chief mechanic can make the difference. We know little about Lucio but from what we have tried I think we can fit together very well, and I am very excited about the year ahead."
QUICK QUESTIONS:
Best race: Le Mans
"It's the best race I did. I came from far back and ended up fighting for the podium in a race that I enjoyed very much. I couldn't finish because of physical problems with my arm, but I had a lot of fun."
Best overtake: "At the start of Le Mans I passed several riders at once."
Best moment: "The satisfaction and relief of having successfully overcome the arm pump operation because the possibility of having problems after that was something that worried me."
A goal fulfilled: "To have survived a difficult season mentally and not to give in when things went wrong."
A goal to be fulfilled: "To win the World Championship."
Personal score:
"There has been no lack of work, no lack of desire, no lack of hours invested, but the performance has been weak, so the season in general would get a five or six."