Interview: Arbolino: "I will work harder than ever to show the potential I know I have"
After making his Moto2 World Championship debut in 2021, Tony Arbolino has placed his trust and confidence in the Elf Marc VDS Racing Team to help make him a consistent frontrunner in the future. He analyses his first season in Moto2, explains why he signed for the Elf Marc VDS Racing Team and shares his hopes for a successful future in this exclusive first interview since joining the Belgian squad. 
What convinced you to join the Elf Marc VDS Racing Team?
 "I decided to come to the Elf Marc VDS Racing Team because it is one of the best in the history of the Moto2 class. It's a great emotion for me to be here and I'm looking forward to this new adventure. My first season in Moto2 was difficult at times but I learned so much and when I was given the opportunity to join this Team I didn't even hesitate for one second. I'm so proud to be part of this project and so motivated to make it a success."
How do you think Elf Marc VDS Racing can help make you stronger and more competitive?
"A rider always wants to improve and be better and I think the environment provided by the Elf Marc VDS Racing Team is the perfect place for me to do it. This is a Team who can help me win and I'm convinced with them I can achieve better results and I can be a better rider."
What are your impressions of the Elf Marc VDS Racing Team?
"This Team is incredible. Already I have found a very good feeling with my new crew but everybody in this Team is very professional and motivated to give their best at all times. I love the mentality of all the people involved. I've never felt such a powerful feeling in another project before and this always gives me a lot of motivation because I can see from everybody a big desire to succeed."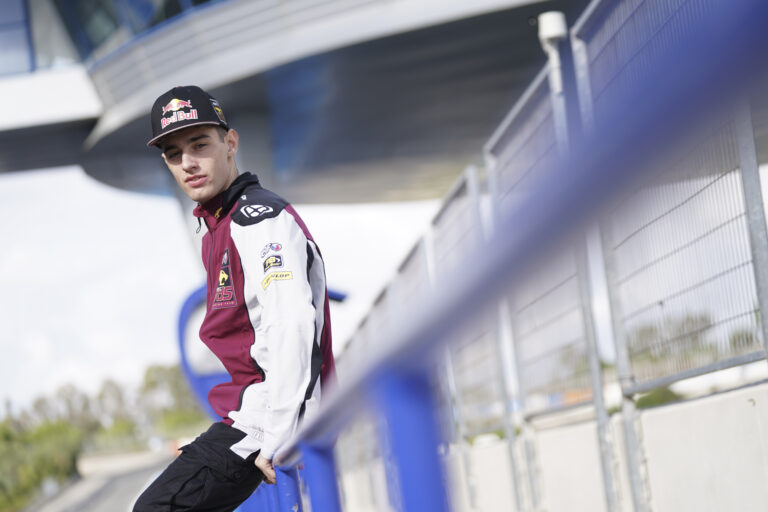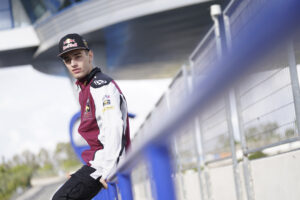 How do you evaluate your first season in Moto2?
 "I feel it was a great first season in Moto2 for me because I was able to learn so many things. There were ups and downs but I understood so many things about this category that will make me stronger in the future. I can't deny I expected more from my first season and thought I would be fighting for the podium in some races but it was not possible. Now is the time to make the step and with the Elf Marc VDS Racing Team I'm sure I can achieve my goals."
What were the big things you learned in 2021?
"Moto2 is completely different to what I was used to in Moto3. The bike is very different and not easy to understand the limit and it takes time to adjust to the weight, the power and the tyres. And the level of the other riders is super high. It is a very competitive class and it is down to the rider to make that final very important step."
How would you describe yourself as a rider?
"Well, first and foremost I think I'm a good rider. I like to think that when I need to be I am an aggressive rider and also a consistent rider. I think I'm a talented rider but now I need to show that I am and what I am capable of doing."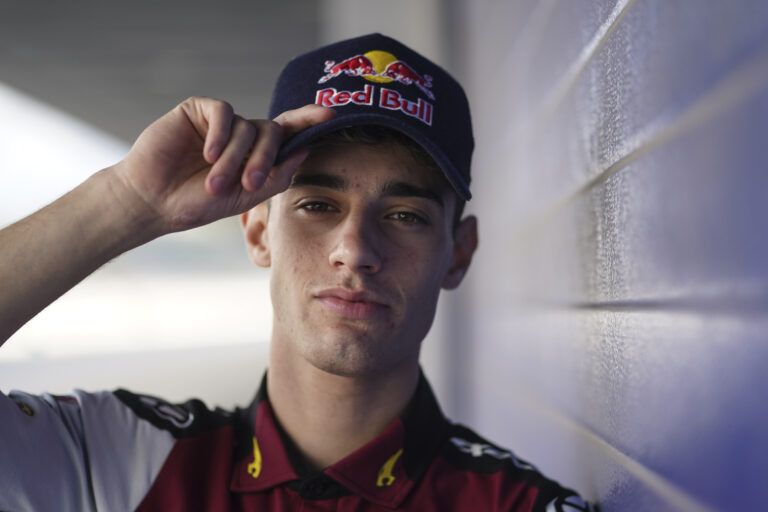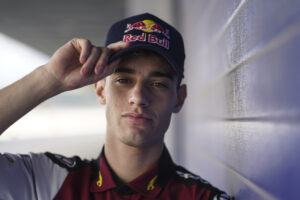 And how would you describe Tony Arbolino the person?
"As a person I think I'm very easy going. Away from the track I'm very much a family person and I love spending time with all the people who are closest to me. I love sport and I love competition and I love pushing myself to be the best and trying to win."
What are your strong points as a rider and where do you need to improve?
"I think my strong point is that when I feel confident and comfortable with the bike I can make the difference. A rider is always looking to improve in every area and it is the same for me. I'd like to be stronger in all conditions and I think this Team can help improve me as a rider. They have so much experience and I think that will be crucial to help my development."
What are your thoughts on your new teammate Sam Lowes?
 "Even when I was in Moto3 I have always tried to watch him closely because his results mean he is a reference rider in this class. It is unbelievable to be in the same garage as him and I want to use his experience to help me progress. I know he can help me a lot and hopefully I can also help him but being with him gives me a lot of confidence and motivation. He's a very good guy as well and I'm really looking forward to having a lot of fun with him inside and out of the track."
What are your goals for the 2022 season?
"My main focus is to make another step as a rider and work on improving in the areas I need to. The reason I signed for this Team though is because I want to show everybody what I am capable of in Moto2 and I've no doubt I will do that. I'm convinced that with the help from this Team that I will be at the top soon and already I can't wait to start the season."
What will do to make sure you achieve your goals?
"I will work harder than ever before during each day to show the potential I know I have. I will work hard with every single person in this project to give them the results they deserve. I'm fully committed to making this relationship a success and to be ready to fight from the first race in Qatar."