INTERVIEW: Fernandez and Lowes ready to restart 2020 World Championship
Team Estrella Galicia 0,0 Marc VDS riders are full of enthusiasm and motivation ahead of the resumption of the Moto World Championship.  In a shortened campaign with no room for error, Augusto Fernandez and Sam Lowes share the same objective of fighting for results that will allow them to challenge for the title.
With less than two weeks to go before they return to competition, Fernandez and Lowes share their opinions and views on the unique challenge they are about to face. How have they prepared themselves during lockdown? Has anything changed since the season opener in Qatar back in March? Are they physically and mentally ready for when racing kicks off again in Jerez on July 19? In this special interview with both, the Team Estrella Galicia 0,0 Marc VDS riders answer those and other questions.
How are you facing the imminent return to competition?
Augusto Fernández (AF): "I'm really happy to be back racing, back in competition working with the team and giving my all on my Kalex. I'm looking forward to it."
Sam Lowes (SL): "I can't wait to be on the grid in Jerez! I'm happy and looking forward to it. I'm also very grateful that they didn't let up in trying to make the 2020 World Championship happen, however different it may be."
What do you think of the new calendar?
AF: "Obviously it's very different to the usual one. Especially because of the reduction in the number of tracks, which means we have to repeat venues, but also because of the fact that we run so many weekends in a row. In any case, it will be the same for all of us, so we will adapt as best as possible to it. I want to start so badly that I would have raced again in any format. The important thing is to be able to race again!"
SL: "I really like it. It's much better than I had imagined during the months of lockdown, so I'm happy with this schedule. After what's happened, having a 14-race season is good and it will be a challenge to maintain good results where any mistakes will be costly."
For now, there are eight confirmed circuits, Jerez, Aragón, Barcelona, Valencia, Le Mans, Misano, Spielberg and Brno, do you like them?
 AF: "I really like them all, and they have been good for me so far. I have more problems in Brno and Austria, even though I've made a top five at both. So, we will have to be especially careful in those tracks."
SL: "I'm happy with the tracks that make up the calendar. Austria is perhaps my weak point, but the rest are good, and I've achieved good results there in previous years, and that's definitely a plus!"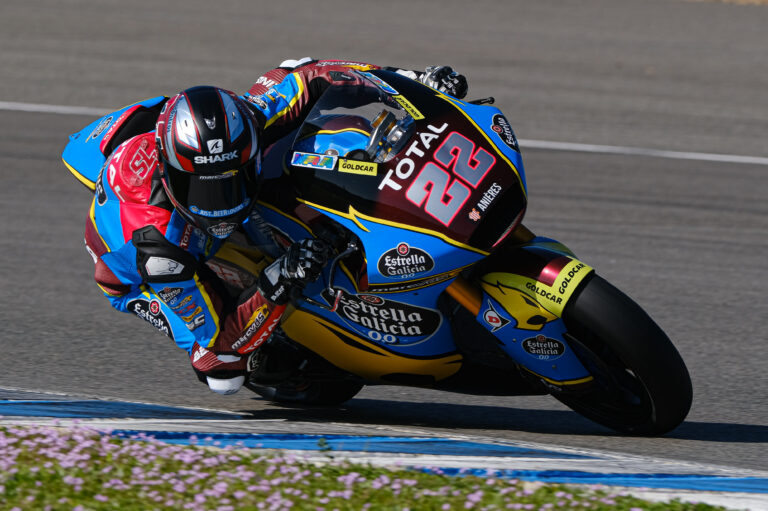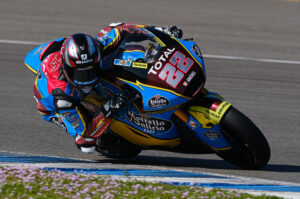 How do you think back-to-back races on the same track will affect the racing?
AF: "On one hand, I think it will favour equality and on the other hand, it will open up the possibility of solving problems because by the second weekend we will already have accumulated a lot of laps. I think in a positive way, so if you have done well the previous weekend it is perfect because you start with a good feeling again in the same place. And if you have done badly, it is also perfect because you can turn it around with all the information gathered in the previous race."
SL: "Even if the circuits are repeated, every race is a different story. Anything can happen and everything can change. You can see that it in World Superbikes. I think that the second weekend on the same circuit means there will be increased competition. We'll have to see how much because in the Moto2 class things are already very tight and we'll need the last thousandth! That's an added difficulty as well as a huge motivation."
What do you think about racing without an audience in the stands? Will you notice it, and will it affect you a lot?
AF: "It'll be weird. On the bike we are so focused on riding that we can't pay too much attention to the environment, it's very nice to start and finish the practice sessions and races greeting the crowd. At that moment you really feel their presence and support a lot. We will certainly miss the fans. It's another thing we'll have to adapt to."
SL: "We feel the presence of the public and the bond that is created is very special, especially when we do a good result. Without the public the Grand Prix will not be the same, but I understand the reasons for this decision, and I respect it. I hope the fans enjoy a good show on TV."
How would you rate your fitness ahead of the season?
AF: "I feel very good and strong in every way. I am training very hard to get to 100% in the first race physically, technically and mentally."
SL: "I'm definitely much better now than I was in Qatar when I had the shoulder injury from testing. I'm working hard on my physique and every day I'm getting better in terms of my shoulder and general tone. I'm ready to race."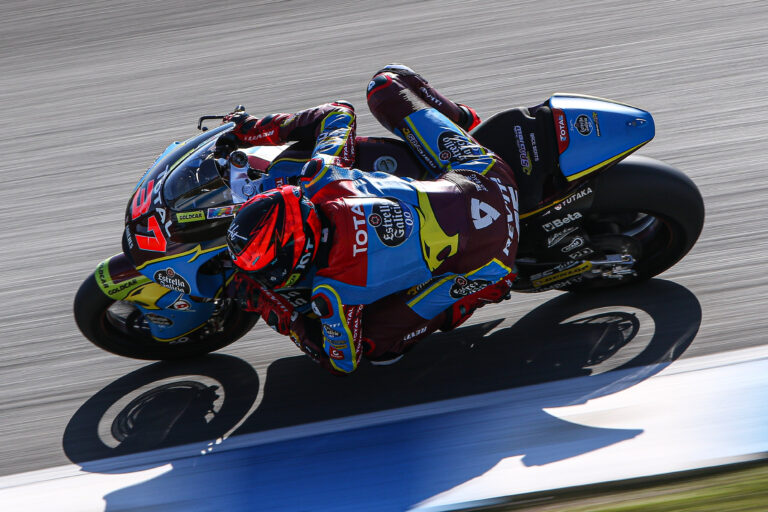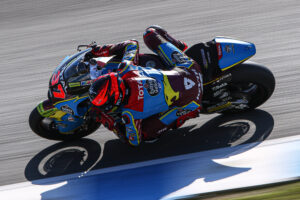 Going into more detail, how have you prepared yourselves physically for this moment?
AF: "During the lockdown I followed some pretty strict physical routines to keep in shape. We didn't know when everything would return, so it was important to keep in good shape. Also, I train a lot with the bike as well to gain in endurance. Since I was able to get on a bike, I have been doing motocross and track work with a Kawasaki 400cc in karting. Although the sensations are not the same as the ones we have competing, it is a very demanding job as well as fun."
SL: "From the beginning I focused a lot on doing shoulder rehabilitation work to gain mobility and flexibility. I combined it with my usual physical training routine. To work on cardio and endurance I did a lot of running, combining distances of 10km and half marathons, always trying to reduce my times. In the final stretch I started working with minibikes to test my shoulder and work on some aspects of braking. I also did off road to recover sensations like with throttle control, which sometimes is reduced if you are not riding for a long time. And of course, as far as I could, I jumped on the big bike to ride on longer tracks and recover sensations and speed."
And mentally? It will be a season in which there won't be room for too many mistakes…
AF: "I haven't done any particular work thinking about that, but I have become aware of the type of season we will be facing. There is no room for error, and we are already dragging the zero from Qatar. We will have to be very focused this season and above all keep control of our emotions."
SL: "I haven't changed anything and I won't. During the lockdown I've continued to work with my psychologist as I usually do, and for the competition I'll continue with the same approach as I have up to now. I think it's the best thing to do. I feel very prepared."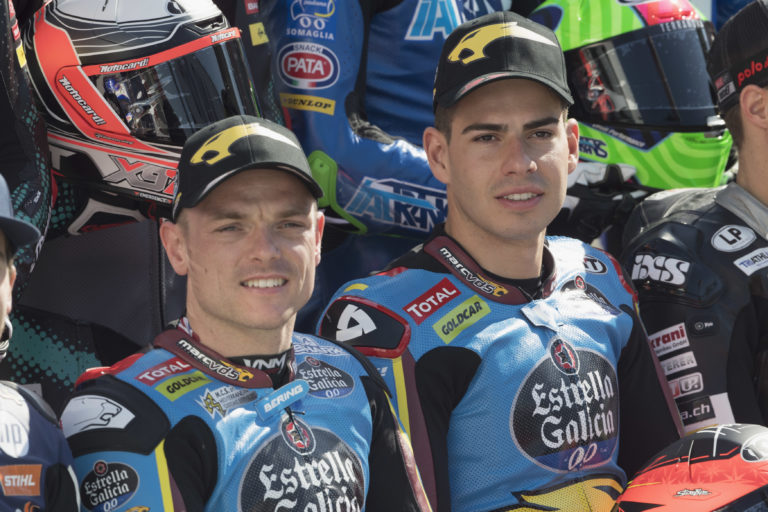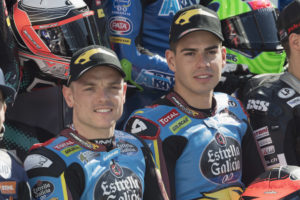 Bearing in mind that you can't ride your official race machinery, what are you going to focus on for final preparations?
AF: "I will continue with my usual routine, bike or gym in the morning and train with the bike in the afternoon. We have already done a test with the team to recover sensations, reflexes and speed and there are a couple more planned before going to Jerez."
SL: "I'll work on trying to lose a kilo and be at my ideal weight for the race but other than that my physique is fine. I'll focus on working well in the private tests that the team has planned so that, as well as strengthening my feeling, we can build that working relationship again with my crew."
What is your objective for the season? Is it still the same as it was in March?
AF: "Yes. Our goal then was to fight for podiums every weekend and now it is still the same. We are going to give it our all to get into the fight for wins and the title."
SL: "The goal has not changed. In a way this break has been good for me to get back in good shape. I feel that I have a second chance to go all out, so my goal is to be at the front regularly and to be able to bid for the title at the end of the season."