INTERVIEW: Joan Olivé: "We'll look to fight for the podium every weekend"
With all eyes on Jerez, Team Estrella Galicia 0,0 Marc VDS has designed a second pre-season to help its riders "recover sensations, reflexes and speed". Raring to get back on track, the Belgian team believes it is even "better prepared to face the World Championship" than at the beginning of the year.
A few weeks before the return of the MotoGP World Championship, teams and riders are working on the final details to face the most unusual Championship in the history of the sport.  Looking ahead to racing restarting, Team Estrella Galicia 0,0 Marc VDS Team Manager Joan Olivé analyses several key topics, including the physical and mental state of Sam Lowes and Augusto Fernández, their 2020 objectives, the work carried out during lockdown and the MotoE season with Mike Di Meglio leading the project.
How is everybody in the Estrella Galicia 0,0 Marc VDS Team?
"We are all well.  We are eager to start the races again in Jerez and to be able to enjoy again what we like the most. The riders are very good shape physically and mentally focused and very motivated. During the pandemic they adjusted their training sessions, but once they were able to get back on the bike they haven't stopped. Motocross, mini bikes, go-karts, they are doing their best! Augusto is still in very good shape and has been working on the bike for weeks. In Sam's case, the break has been very good for him to recover from his shoulder injury. He is already 100% physically fit and very much looking forward to it."
What work have you done with them during the lockdown?
"Our riders are very professional and have not stopped working for a single day of lockdown. They prepared some physical routines that they have fulfilled in order to be in shape the day they could get back on a bike. Throughout this period, we have maintained constant contact with them. Before the restart of the World Championship we will finally meet to work together on different tracks with almost a full team together."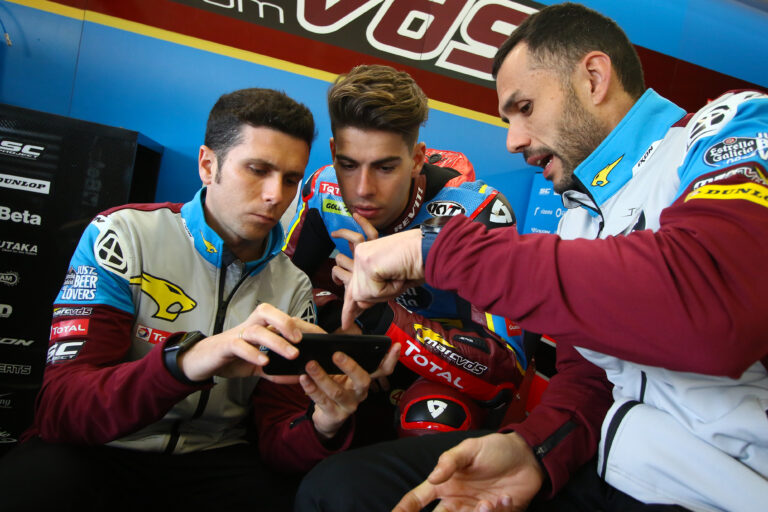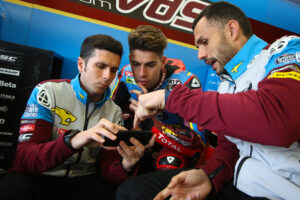 You could say that we are living a second pre-season, how have you planned it?
"After the uncertainty of not knowing if the Championship could be resumed, we consider it key that the riders recover sensations, reflexes and speed when riding on World Championship tracks. As we are not able to train with our official Moto2 bikes, we have prepared different training sessions in official circuits such as Jerez, Aragón or Barcelona with street bikes. We believe this is the best way for both Augusto and Sam to arrive well prepared for the first race. In addition, it will help the team work together again and help the spirit, which are key elements to be obtain success in this World Championship."
Now that it is confirmed, what do you think about back-to-back races on the same track?
"It will be a novelty for teams, organisation and riders. The track will be the same, but the situation may vary completely from one week to the next, with two very different races from a technical and track conditions point view. For example, one week there may be very high temperatures in Jerez, but the next week it may rain, and we may have a wet weekend and race. Repeating the circuit may help the rookies, but in general, the fastest riders are always ahead whether or not circumstances change."
On paper, are the eight circuits that will host the 13 races favourable or not for Augusto and Sam?
"On paper they are tracks that they are good at, although that is no guarantee of anything. The important thing will be to start well and with that goal in mind we have planned the training events. You have to consider that there are less races, but they are very close together. So, whoever starts well will have that good feeling with the team and the bike during the next Grand Prix. We want both to start well and to grab that good feeling and not let it go. That's what we're focusing on."
Although it's a long time ago now, no points were scored in Qatar, so do you think it is better to have this completely fresh start?
"We would have preferred to have had a different start in Qatar, but the Championship will start again for everyone at Jerez and everything is at stake. On the other hand, I feel that we are even better prepared for the World Championship now than when the year began. Our objective is to be very consistent in these 13 races, trying not to make any mistakes and always fighting for the front positions."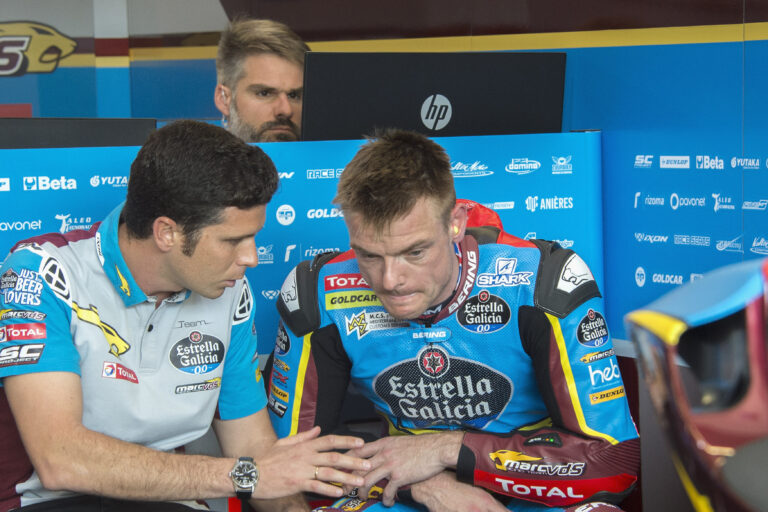 What are the goals for Augusto and Sam?
"They are two fast and experienced riders. Together they form a great partnership and with the support of the whole team, we will look to fight for the podium every weekend with both of them. Both riders will be very well prepared, and we hope they will be able to take the Team Estrella Galicia 0,0 Marc VDS colours to the top of the podium. It is still too early to talk about real possibilities of fighting for the title. It is a desire, a motivation, and we will work to be in a position to enter that contest."
What do you think about the prospect of racing without any fans present?
"It'll be a strange feeling. The atmosphere created by the crowd inside the circuit is really very special. It encourages and motivates us, so their absence will surely be noticed. However, I am convinced that, as the weeks go by, as is happening in other sports, options will be assessed for fans to return and bring back the special atmosphere."
At Jerez, MotoE is back for the start of seven races in four tracks, so what do you think about that?
"The FIM Enel MotoE World Cup is the least affected by the pandemic, both in terms of the number of events and the venues. In fact, they were due to start at Jerez just a few weeks ago. Mike di Meglio has been working hard to get in shape for the start of the MotoE World Cup. Our goal in this category hasn't changed either. We want to be champions. For this we have a team and a rider with the ability and means to achieve this."